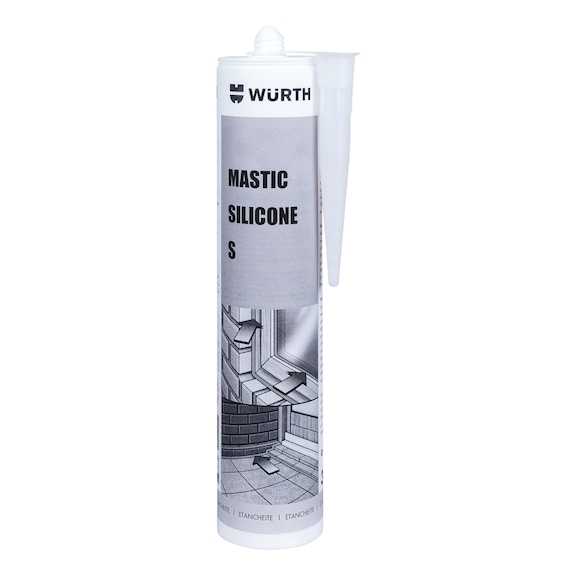 For detailed information, other images and documents, please select individual articles from the following table.
Low-modulus neutral silicone sealant.
Multiple uses.
Exclusively for trade customers
Register now and access more than 15,000 products
Call customer service: +44 03300 555 444
Exclusively for trade customers
Register now and access more than 15,000 products
Call customer service: +44 03300 555 444
Prices for customers after login
Excellent adhesive properties on most traditional materials found in the construction and building industry


Dries upon contact with moisture in the air


Odour-free for optimal working comfort


Very good elastic recovery


Permanent elasticity


Excellent UV resistance


Very easy to extrude


Easy to smooth over for a clean, neat finish


Complies with DIN 18545-E and ISO 11600 F + G, class 25LM. Label SNJF 25E for glazing and façades


Boxes of 25 cartridges
Notice
On painted or delicate surfaces, it is recommended to carry out a test before proceeding. The use of a primer is not required. However, it may be necessary if the product does not adhere correctly or to obtain optimal, long-lasting adhesive performance. The product must be smoothed before a skin forms. On non-standard materials, prior tests must be carried out. Not suitable for use on natural stone, for bonding mirrors, for permanent or prolonged immersion, for the construction of aquariums or for accidental contact with food.
Application area
One-component neutral cure silicone elastomeric filler, alkoxy system. Ready to use. Particularly recommended for peripheral seals between woodwork and masonry, expansion joints between concrete components and many other traditional building materials. May also be suitable for compromise joints, when the two materials are not the same. Adheres to steel, unwrought, anodised or lacquered aluminium (subject to the results of prior tests), glass, wood, PVC, etc. without use of a primer.
Instructions
Surfaces to be treated must be clean, dry, and free from oil, grease and any substances that may interfere with the adhesion of the filler. Apply using a manual, electric or pneumatic gun. The depth of the seal should be equal to half of the width, with a minimum depth of 6 mm. Smooth using a suitable spatula. For a perfect seal, use a smoothing agent. Silicone that is still fresh and has not yet cured can be removed using a suitable cleaning agent. Dry silicone can only be removed using a mechanical process.
Select RAL-colour code
!! NOTE: On-screen visualisation of the colour differs from real colour shade!!